42 DAYS OF SAKE
Tuesday January 10 - Monday March 13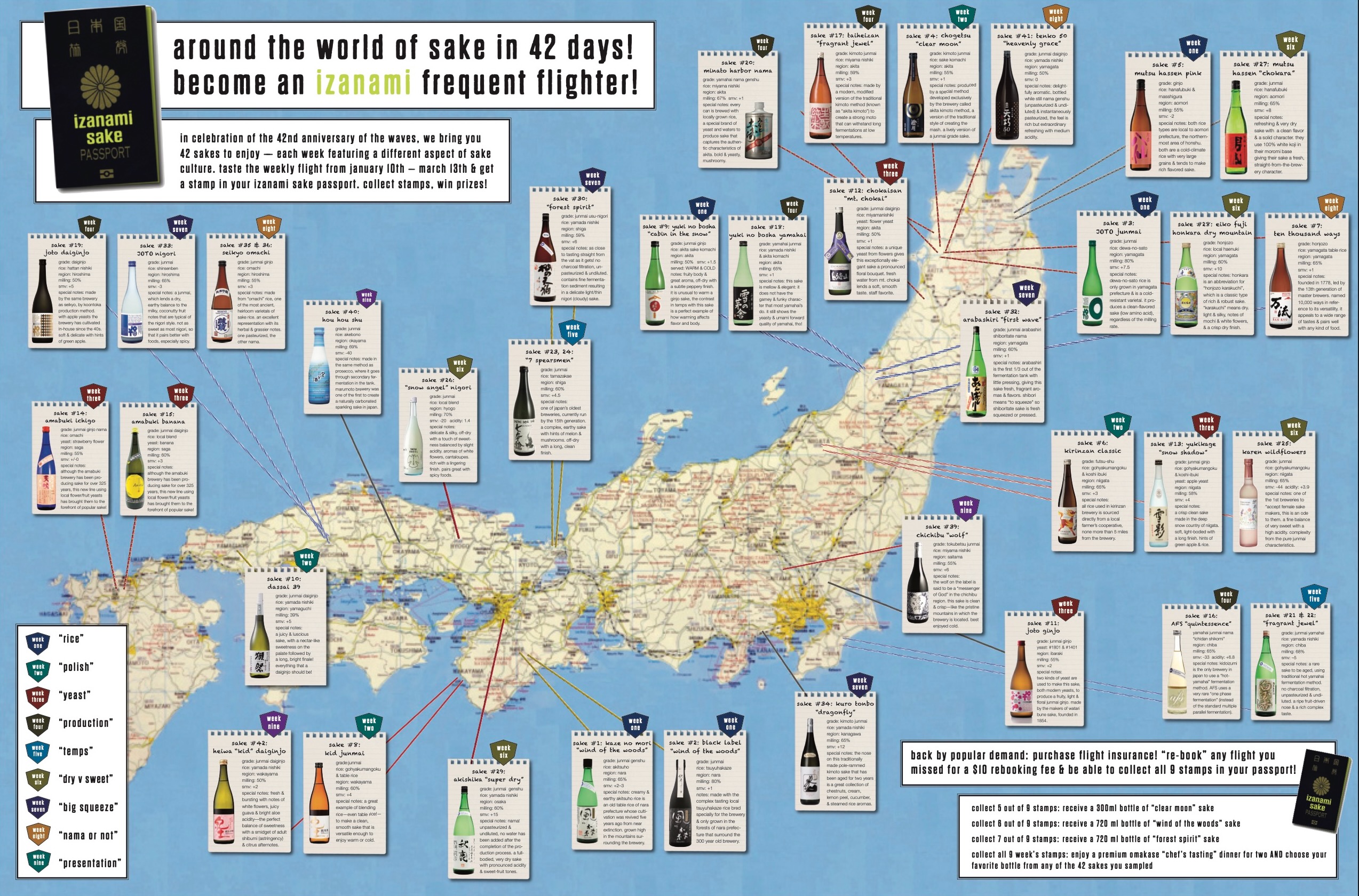 Fill your Sake Passport with stamps to earn big prizes
In celebration of the 42nd birthday of Ten Thousand Waves, izanami is offering you a passport to the World of Sake. Get on board a sake flight each week and collect a stamp in your Sake Passport for each flight. We'll be tasting 42 of the best sakes on our extensive list over the 9 weeks of the journey.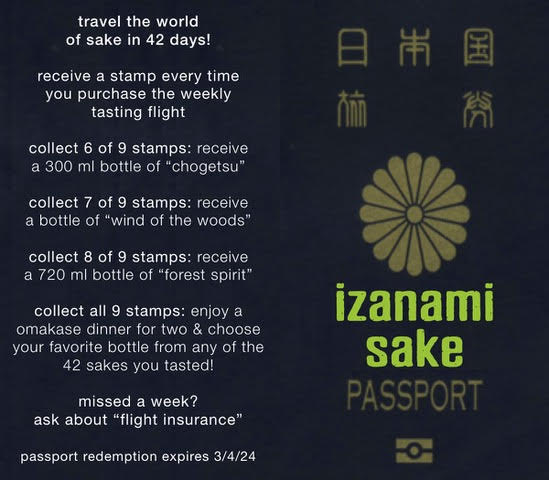 Each weekly flight will consist of 4 - 5 sakes (2 ounces each) for only $29. Explore one facet of the amazing diversity of sake each week. At the end of the journey, you'll be an expert!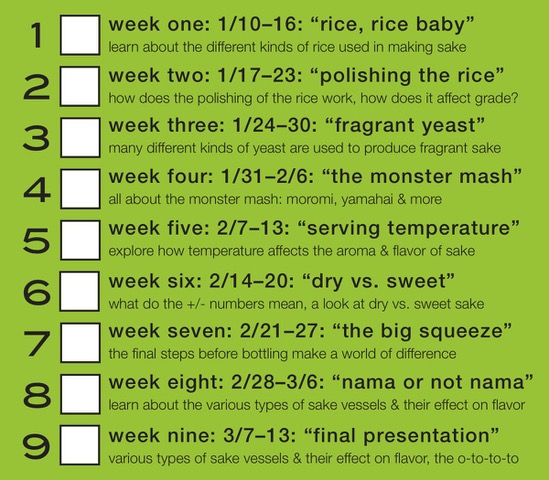 What if you miss a week? No worries!
You'll still earn prizes for future enjoyment at izanami
6 of 9 stamps: a 300 ml bottle of Chogetsu
7of 9: a 720 ml bottle of Wind of the Woods
8 of 9: a 720 ml. bottle of Forest Spirit
collect all 9 stamps: enjoy an omakase dinner for two and choice of your favorite bottle from any of the 42 sakes tasted!
Make up any flight you miss with flight insurance -- you may purchase any previous flight for a nominal surcharge.