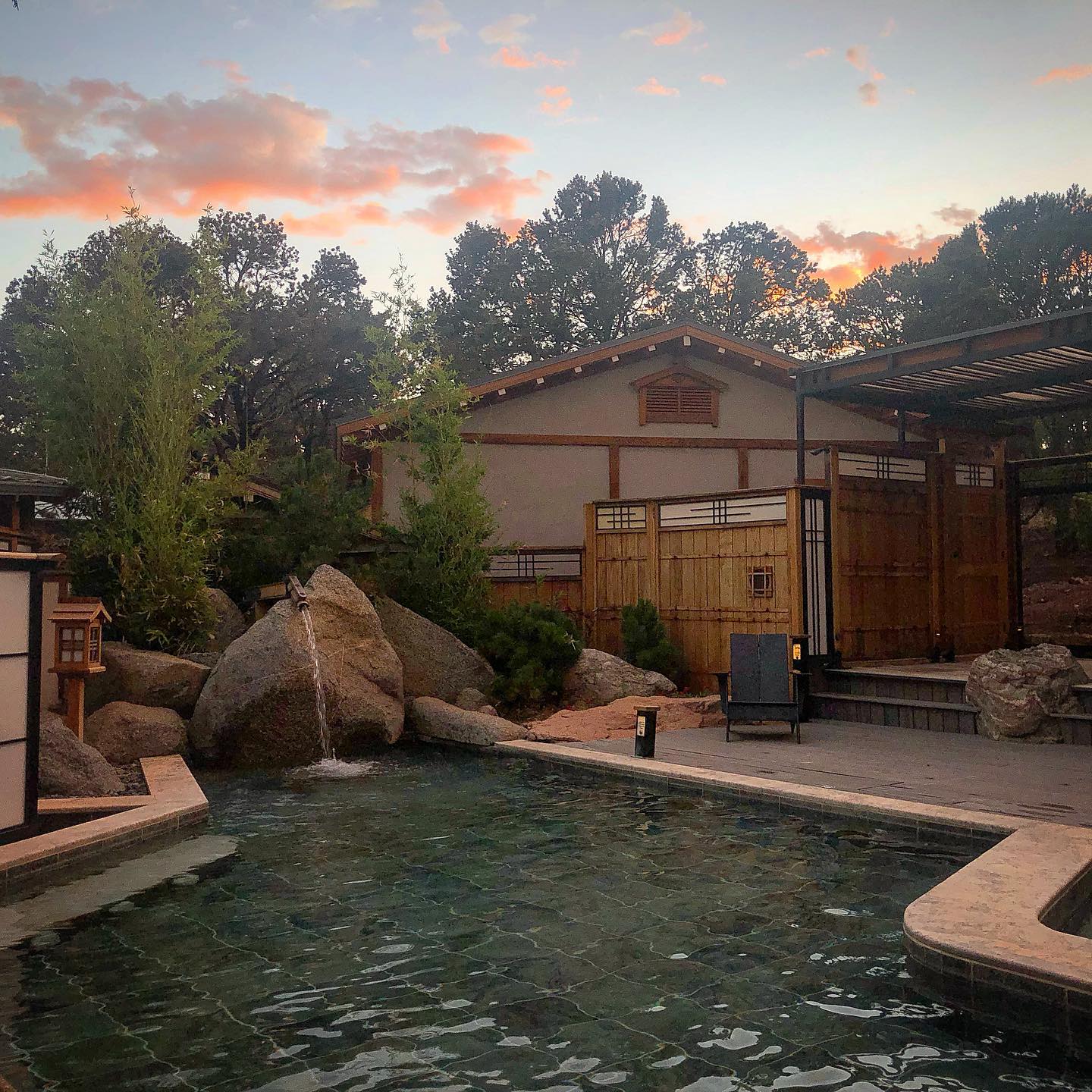 SET AND SETTING
For millennia, humans have used psychedelic compounds as catalysts for healing and growth, and contemporary neuroscience is now exalting their benefits. Set and setting refers to the psychological and environmental elements that shape one's response to psychedelic medicines.
Set We support the ketamine experience with an integrative approach that incorporates personalized guidance based on positive psychology, bodywork, bathing, and Japanese izakaya cuisine. You will be prepared for your journey with the assistance of a dedicated Transformation Tour Guide, who can answer your questions and help you prepare for and integrate your experience. Together, you will explore how ketamine can help you shift distressing patterns to achieve a reduction in anxiety and depression; learn to be more present with yourself, life and relationships; achieve partial or full alleviation of chronic pain; become aware of thought and behavior patterns that don't serve a thriving life; and transform negative patterns going forward.
Our Transformation retreat is designed to open doors to new possibilities for wellbeing. Major life transformation requires ongoing work, often with a trained professional. After your journey, we can provide resources for therapists and coaches who specialize in ketamine integration, who can offer ongoing support to help you process your experience and weave your insights into daily life.
Setting Ten Thousand Waves is inspired by the great Japanese mountain hot spring resorts. Nestled into the foothills of the Sangre de Cristo mountains, our facility is renowned for its relaxed natural beauty, Japanese spirit of service, and healing spa treatments. It's the ideal setting for promoting optimal benefit from the psychedelic experience.