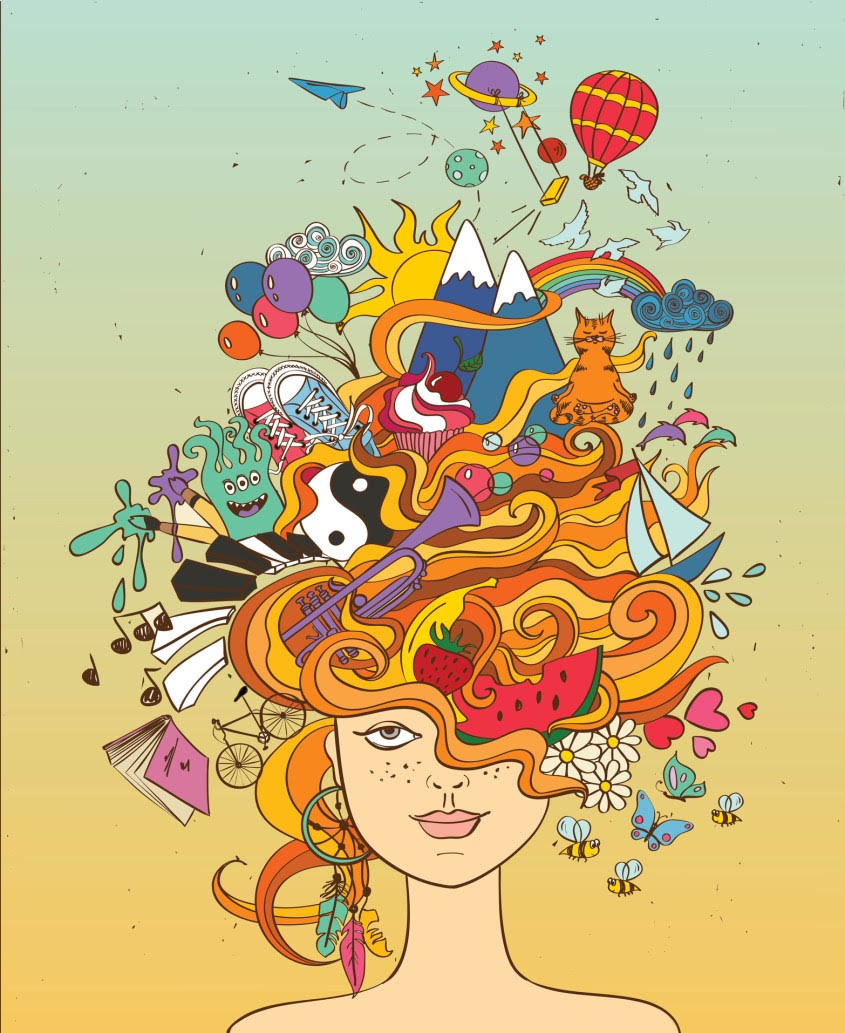 Popular Press:
(some publications have paywalls; with monthly subscriptions to the New York Times or Apple News you can avoid being told that you've reached your limit of free content)
The Psychedelic Revolution Is Coming. Psychiatry May Never Be the Same – a New York Times article on the coming psychedelic revolution
The Ketamine Cure – New York Times article on ketamine for treatment-resistant depression
Insight into the mechanisms underlying ketamine's antidepressant effects -- PsyPost on a theory of how ketamine works
Why Psychedelics, Big in the 1960s, Are Drawing New Interest Now – Bloomberg.com on the same topic
I Was Paralyzed By Severe Depression. Then Came Ketamine – first-hand opinion piece in the New York Times
Ketamine Stirs Up Hope—and Controversy—as a Depression Drug – a Wired article about the use of ketamine for depression
Ketamine Study Reveals How to Make it an Even Better Depression Treatment – Inverse article on how ketamine creates new synapses in the brain
Why Ketamine is So Good for Depression – ZME Science on treatment of depression
Ketamine for Major Depression: New tool, new questions – Harvard Medical School on ketamine for depression
Taming the Ketamine Tiger – comprehensive Anesthiology article about the history of ketamine
How Should We Do Drugs Now? – New York Times article by Michael Pollan
The Rise of Psychedelic Retreats -- New York Times -- article about the proliferation of transformational retreats in the US and abroad
Ketamine Therapy is Going Mainstream--Are We Ready? -- The New Yorker -- a balanced explanation of ketamine clinics in the US today
As Ketamine Clinics Emerge in Seattle to treat Mental Illness, so does debate about safety -- Seattle Times -- a review of Field Trip and typical ketamine clinics
Plastic Surgeons Are Using Ketamine to Make Nose Jobs More Pleasant -- Allure Magazine -- novel use of ketamine to reduce agitation after cosmetic surgery
ADDITIONAL RESEARCH
Recently there has been an explosion of interest and information on psychedelics. Below is a sampling of reference materials on the history and use of psychedelics in general and ketamine in particular, ranging from scientific studies to the popular press. The popular press articles point out the different approaches to ketamine therapy and often give personal accounts of the successes and failures experienced by the writers.
Overview:
Ketamine: A Transformational Catalyst Michael Ziegler – an excellent short review of The Ketamine Papers (listed below under books) summarizing the history of ketamine therapy and how it can catalyze individual transformation. Links to an online course for psychedelic guides.
Books:
How to Change Your Mind Michael Pollan – a book retelling America's history with psychedelics with empirical data on psychedelics
This is Your Mind on Plants Michael Pollan furthers the conversation he started in How to Change Your Mind with an invitation to think differently about drugs, in this case opium, mescaline, and caffeine
Consciousness Medicine Françoise Bourzat – an authoritative book on guided psychedelic therapy with important lessons for anyone thinking of either guiding or being guided
The Doors of Perception Aldous Huxley – among the most profound explorations of the effects of mind-expanding drugs ever written
Food of the Gods Terrance McKenna – a great read, a far out theory on the origin of self-reflection and human consciousness
Pihkal:A Chemical Love Story Alexander & Ann Shulgin – arguably the most thoughtful and informed writing on America's counterproductive laws on drug use
The Ketamine Papers Phil Wolfson – opens the door to a broad understanding of this medicine's growing use in psychiatry and its decades of history providing transformative personal experiences
Films and Video:
How to Change Your Mind -- a four-part Netflix series narated by the author of the book of the same title. Perhaps the easiest introduction to the potential of psychedelics.
12 Mind-expanding Documentaries about Psychedelics – a compendium of documentary films that reveal psychedelics to be at the heart of self-discovery, transformation, and healing
Lowan Stewart at the Lensic – an 8-minute video of a talk by one of the foremost practitioners of ketamine therapy
a TED talk by Rick Doblin – thoughts from the founder of MAPS (Multidisciplinary Association for Psychedelic Studies), on the future of psychedelic-assisted psychotherapy
Set & Setting – a YouTube video by neuroscientist Robin Carhart-Harris on the importance of set and setting in psychedelic therapy
Podcasts:
This is Your Mind on Plants – Michael Pollan speaks with Tim Ferriss

Scientific Papers on Psychedelics for Mental Health:
Psychedelics Promote Structural and Functional Neural Plasticity -- National Library of Medicine on how psychedelics form new pathways in the brain to treat depression
Six Years Later, Ketamine Remains 'Miracle' Drug for Patient with Severe Depression – Texas Medical Center with a case study on ketamine for depression
Ketamine for Alcohol Use Disorder – American Journal of Psychiatry on using ketamine for alcohol dependence
Ketamine for Cocaine Dependence – American Journal of Psychiatry on using ketamine for cocaine dependence
Antidepressant effects of ketamine National Library of Medicine scientific paper on how ketamine can be used for depression
Ketamine Assisted Psychotherapy – Journal of Psychoactive Drugs about the importance of therapy in conjunction with ketamine